How Photo Booths Can Make Your Wedding Memorable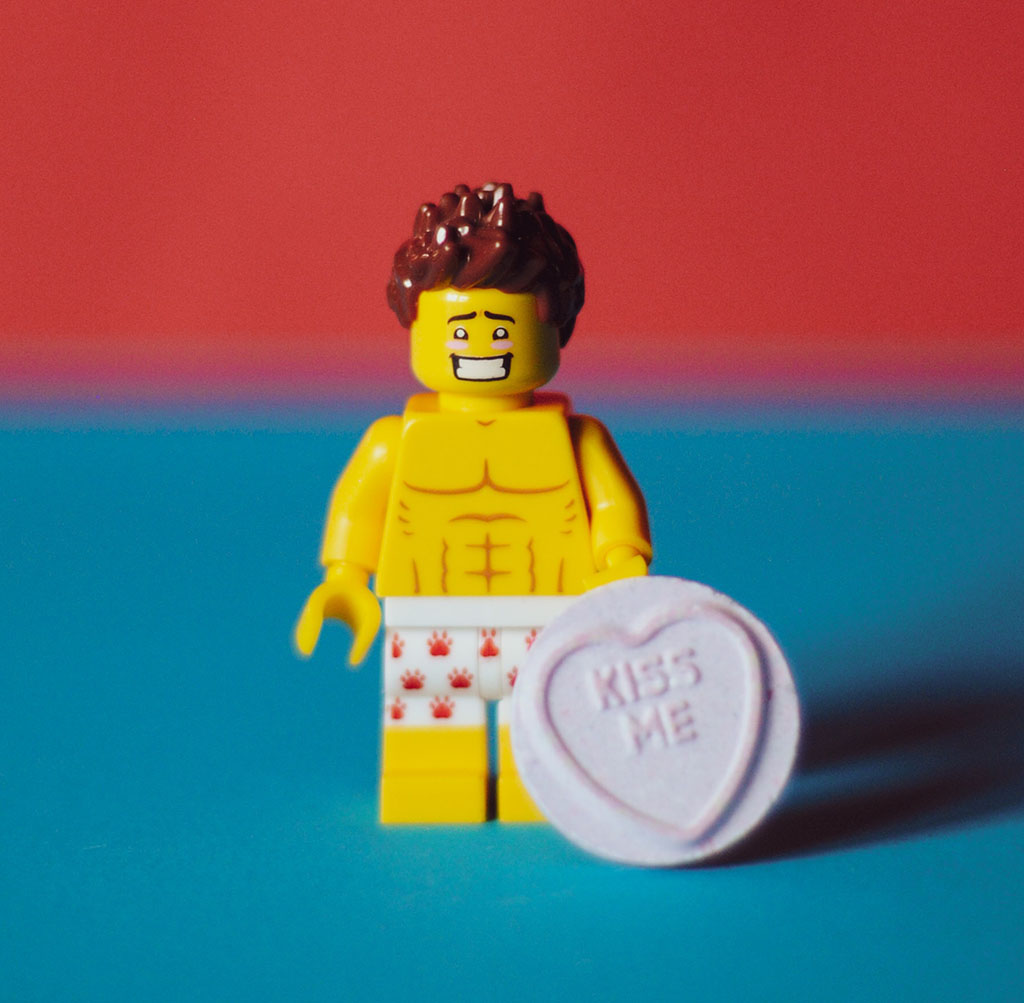 Calvin Sims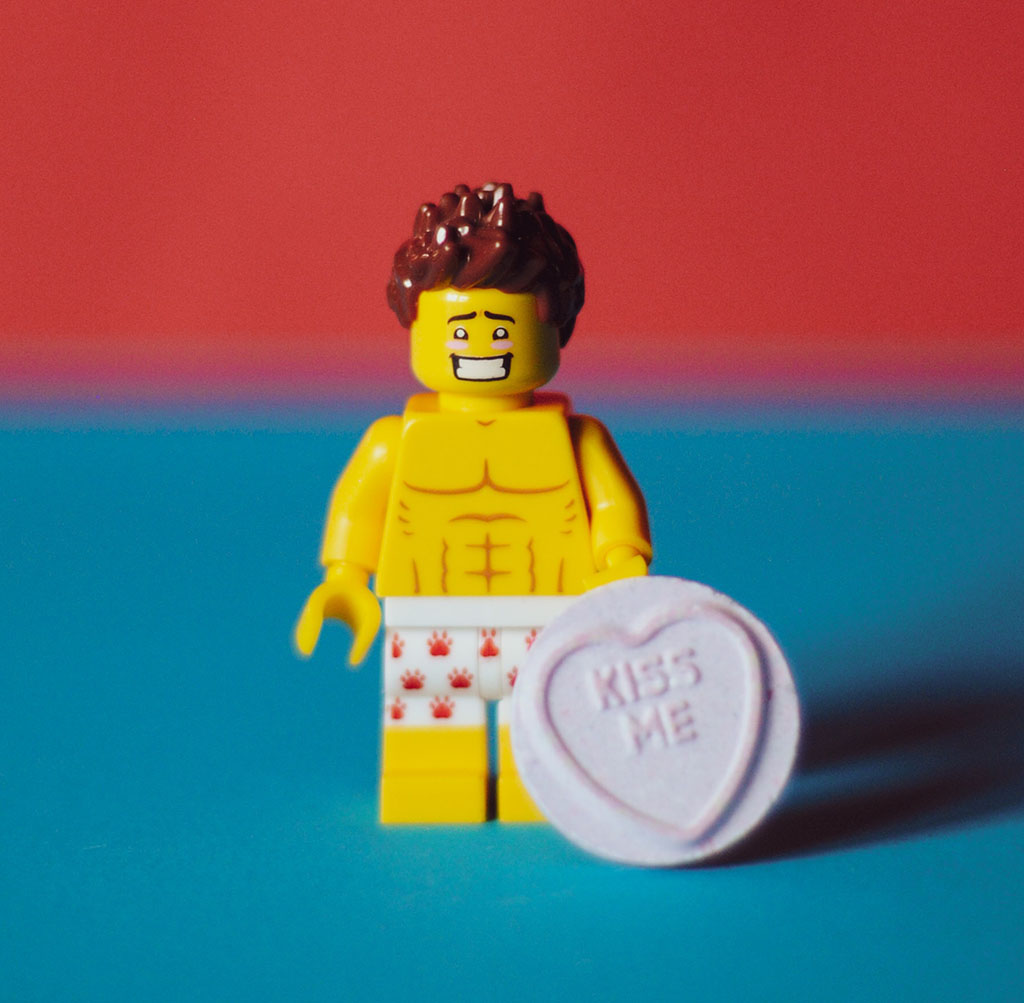 Calvin Sims
Are you looking for a unique and fun way to make your wedding unforgettable? Consider hiring a photo booth for your big day. Photo booths have become increasingly popular in recent years and for good reason. They offer a fun interactive way for guests to capture and share memories, and can help make your wedding stand out from the crowd. Talk to your wedding photographer about what options they have available for rent.
In this post we'll explore how photo booths can make your wedding more memorable and provide tips on how to choose the right photo booth for your big day!
Benefits of Using a Photo Booth at Your Wedding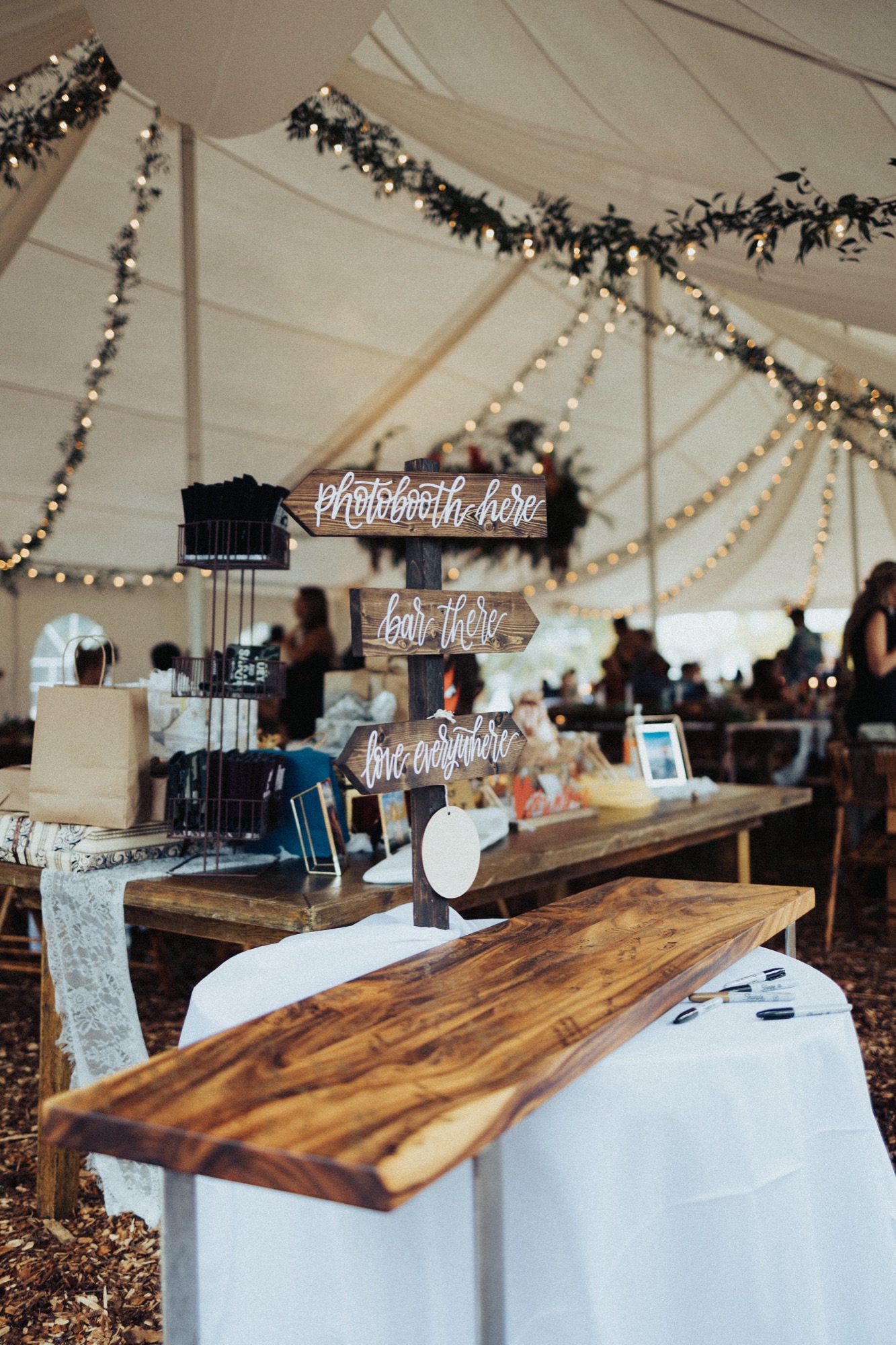 a sign pointing where the activities are at the reception
There are many reasons why photo booths have become a must-have addition to weddings. Here are just a few:
- Create lasting memories: Photo booths allow guests to take physical photos that they can keep as a memento of your wedding. Plus the photos can be shared on social media allowing your guests to relive the memories and spread the word about your wedding.
- Entertain your guests: Photo booths offer a fun and interactive activity that can keep your guests entertained throughout the event. This is especially important during downtime such as while the wedding party is taking photos or during cocktail hour.
- Add a unique touch: Photo booths are available in various styles and designs, making it possible for you to select one that complements your wedding theme. Certain apps can be personalized with stickers, backdrops, and other accessories to make them even more distinct.
- Encourage social interaction: Photo booths are an excellent way to break the ice and encourage guests to mingle, particularly for those who aren't acquainted.
Choosing the Right Photo Booth for Your Wedding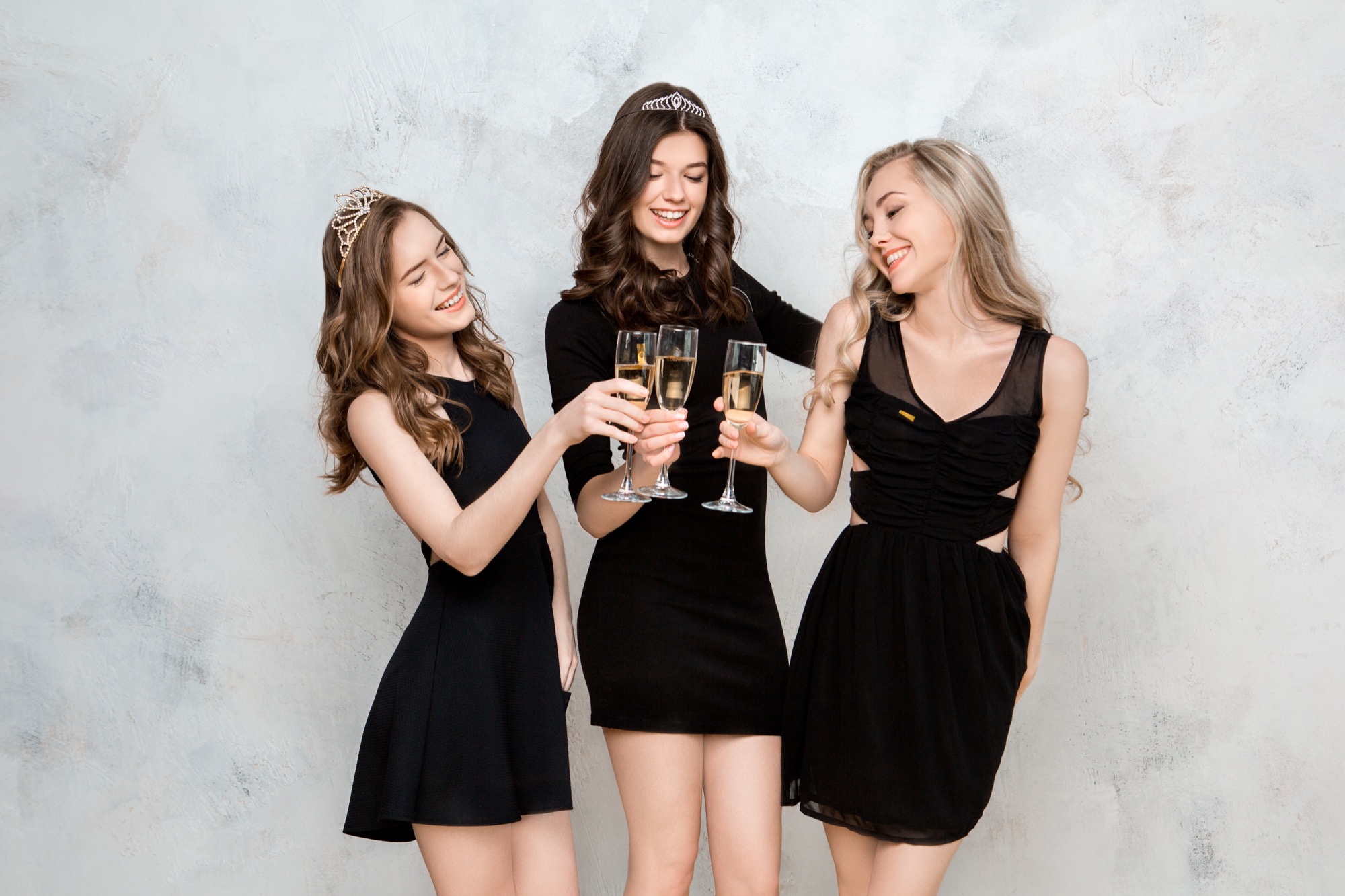 3 girls posing for a photo with champagne
When selecting a photo booth for your wedding consider the following factors:
- Style: Opt for a photo booth that aligns with your wedding theme. For instance if you're having a rustic-themed wedding go for a vintage-style photo booth.
- Features: Most people prefer digital solutions so search for a photo booth app that provides a variety of features such as various backdrops, customizable galleries, and printing options. This will allow your guests to take and share photos in numerous ways.
- Size: Consider the size of the photo booth and the number of guests you anticipate using it. If you plan to take group photos ensure that the booth is big enough to accommodate a group of people.
- Quality: Choose a booth that is compatible with high-quality cameras and printing options to guarantee that your guests' photos are of excellent quality.
Conclusion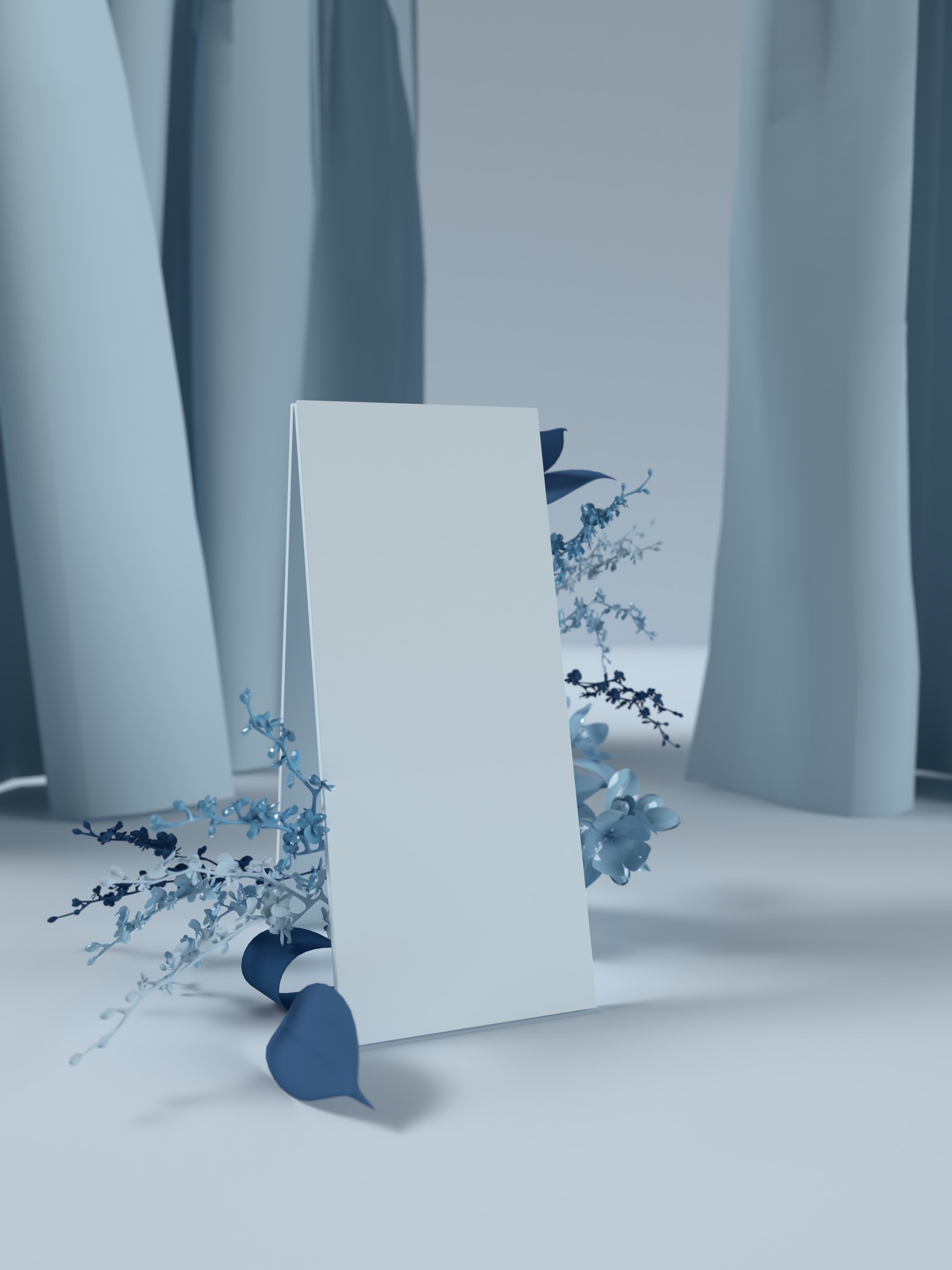 A backdrop for a photo booth
Photo booths are a fun and unique addition to your wedding that can make it more memorable. They provide numerous benefits from creating lasting memories to entertaining guests and encouraging social interaction. When selecting a photo booth keep in mind the style, features, size, and quality to ensure that you choose one that meets your requirements. With the right photo booth your wedding will undoubtedly be a hit with your guests and be a day that you'll always remember.